Making doll clothing in general is no easy task. Making clothing for American Girl dolls: not bad. Making them for Barbie: still not that difficult. Making clothing for Bratz dolls: hard. Making clothing for Monster High dolls: difficult.
They are very skinny, but their hips and butt sticks out. Chest area is quite small, especially on the Howleen! Ok, enough complaining! I wanted to start on a line of undergarments for them. Let's face it: i'm sure that we are all tired of seeing their unmentionables.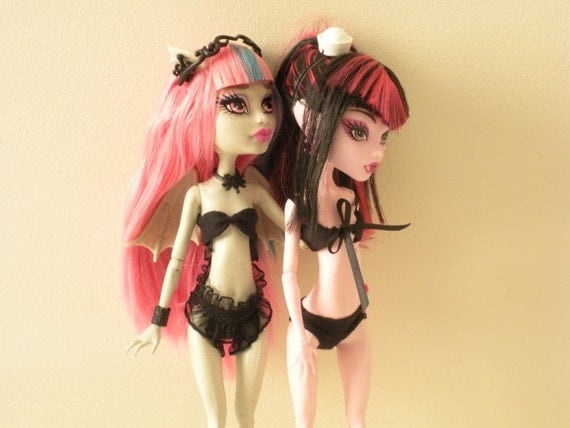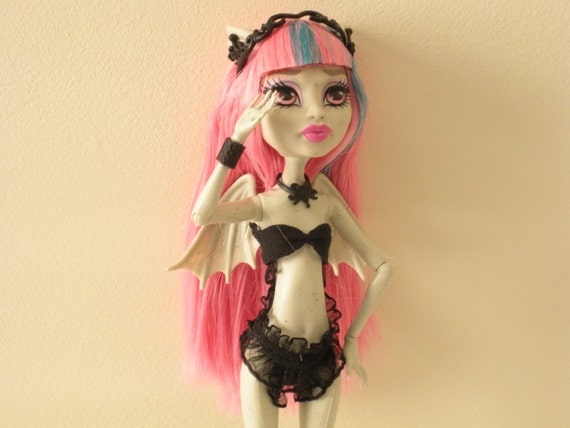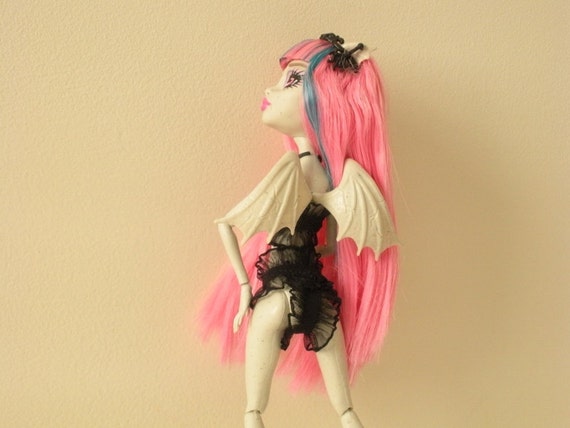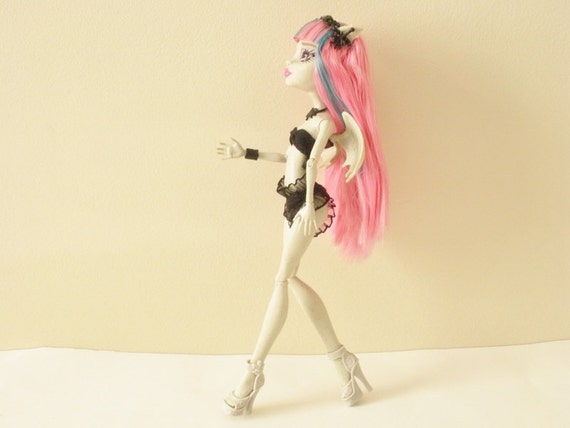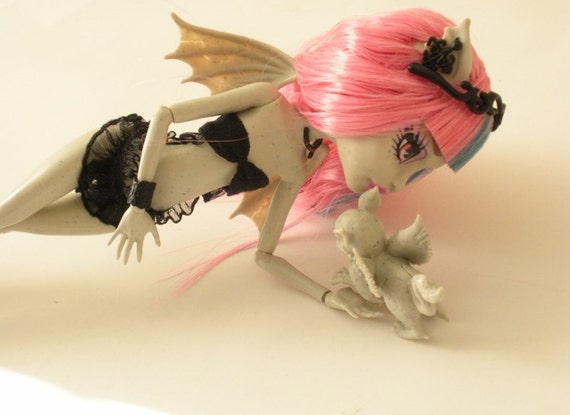 I started out like I normally do with all doll clothing. I used muslin, and draped the pattern. I do this, and adjust the pattern as needed until it is perfect. In the case of Rochelle's panty, I measured the elastic, and recorded each measurement.
Draculaura's bra and panty set is a bit more complex. She is wearing a brief style panty. The bra is lightly stuffed and has velcro in the back. The front has ribbon ties with ribbon straps. The bra was so tiny that when I stitched one part on my machine, it went into the ditch. I ended up using more hand sewn elements, thus straining my eyes, lol. To finish the edge off, I used sating hem tape in black to match.
Next time, if I use the machine again, I will use a stabilizer and tear it off in order for the pieces not to get stuck "in the ditch".
I had fun doing the photo shoot. Product photos are normally a bit boring for me. But I have fun when it comes to taking pictures of my dolls, and fashion shots of my bows.