Back in 2008, I was an intern at Anna Sui. For 5 months, I enjoyed living in Manhattan and working in a live design house. I would love to talk about the things that went on there, but then I would have to turn you into jam (joking). I can tell you that I had a great supervisor, and that Anna's assistant helped to give me an awesome opportunity.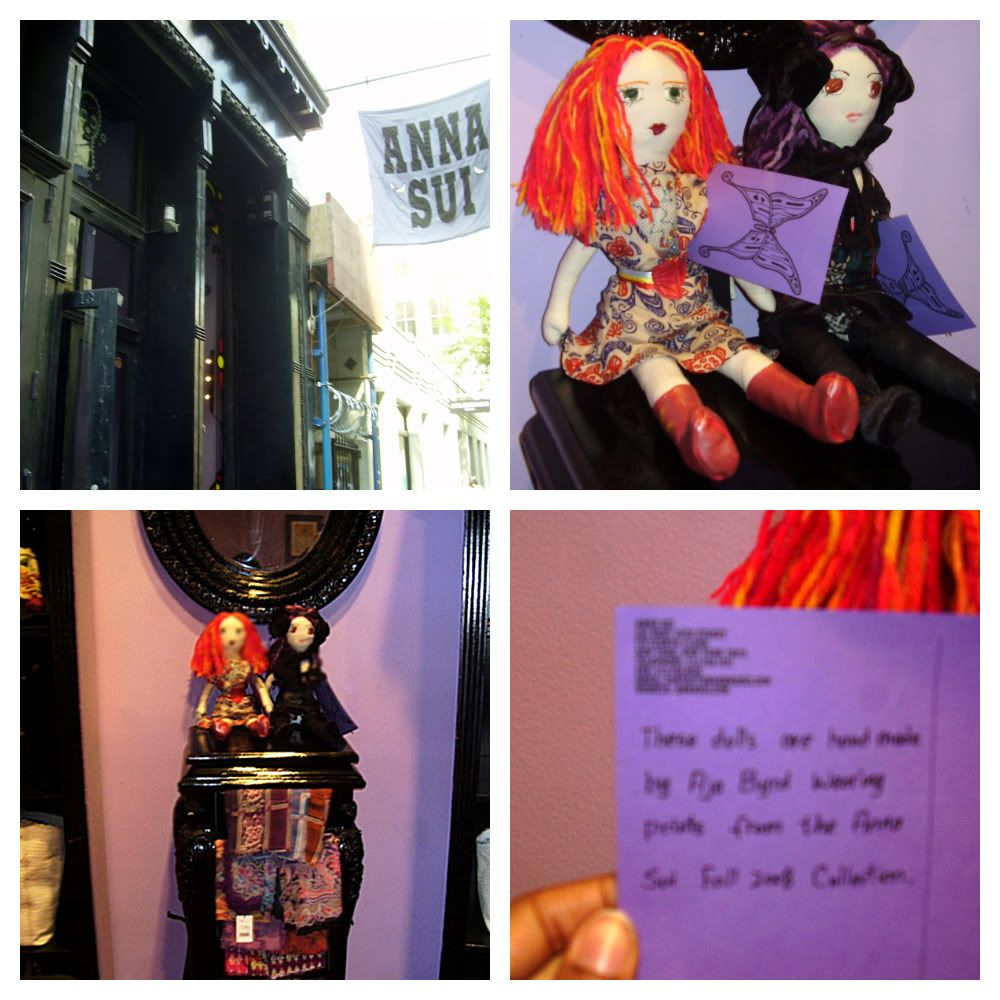 Amerika and Deery dolls in Anna's store

It was my last week of my internship, and I had gained a few new responsibilities. That week, I helped take notes for a fitting, taught new interns, and did all of this while dressed in a Biscuit print Lolita skirt, Metamorphose brand, a pink Hello Kitty tee, and black cardigan with black tights. I would post the picture, but I was not wearing makeup…or a petticoat to give my skirt lift. I wanted to give everyone thank-you cards, but that sounded boring. Instead, I made a gift bag for my supervisor. While I was thinking of items to put in my supervisor's goody bag, I thought of how cool it would be to give the designer something. I like to daydream often. During the last month of my internship, I decided to make a doll. I borrowed a bad Singer from a friend of mine, and went exploring to find supplies. After a few sketches, and supply hunting, the final result was this: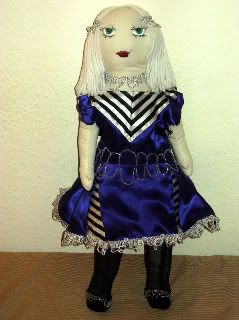 The Anna doll in my 'dorm'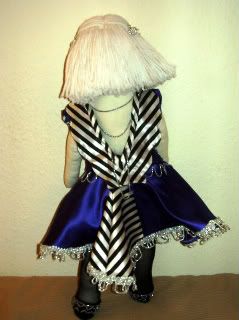 Back view of Anna doll,hand beading
Long story short, I gave this doll to Anna and the rest is history. Here are some photos of the items that I made for her store. The pins and hair barrettes sold out before I returned to NY that year. All that was left at the time were the two dolls in the photos above.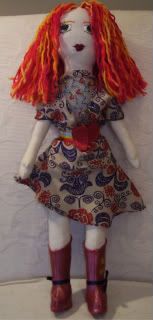 Amerika doll for Anna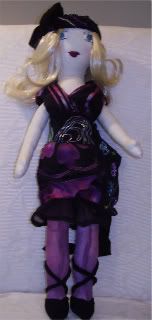 Flowers doll for Anna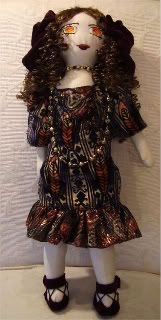 Sunshine doll for Anna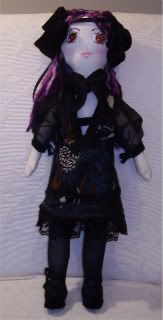 Deery doll 2008 for Anna Sui
More photos can be found on Flickr.com under "mienkintoshfairie"
pins and flower hair barrettes